THIS IS WHO I AM MEANT TO BE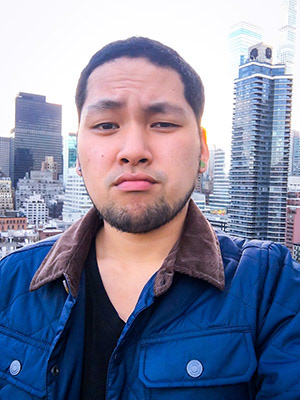 Enri John Angeles, aka
EJ
, has been, and will always be, passionate about his work. His love for art came at a very early age. As a young Filipino child, he loved to draw, color, and build from his imagination. Upon moving to America, more specifically Queens, NY, his life changed before his eyes. The culture change has further expanded the way that he sees the world. His visits to museums, seeing Central Park for the first time, and experiencing Manhattan's architecture and interwoven streets made him appreciate the beauty and art within. 
Graffiti  is what started a spark in his mind that he quickly assimilated into his work. He is also a big fan of cartoons, japanese animation, and Disney films. the combination of those elements helped shape his techniques in his work. 
There are times that he quickly thinks of ideas that come into fruition, but there are also times where ideas come much harder. This is the challenge that he loves to tackle head on. No matter what type of design is needed, he does his best to fulfill the task at hand, and go beyond to provide the best for his friends
(I don't think of my clients as just clients...as soon as we work together, I connect with them)
.